Reaching a pre-sales target to get a new project off the ground is always a challenge and can often take time. So how do we incentivise buyers to be early movers in a new development?
Buyers, particularly in Adelaide, can be hesitant to be the first one to purchase – we see this mentality of "if someone else buys one first, then it must be good". So how do we incentivise buyers to be early movers in a new development?
A recent poll by REA shows 74% of buyers stated special offers influenced their purchase. In our current projects, we are finding many buyers are taking advantage of these special offers during a pre-release campaign, which can accelerate the pre-sales process.
So what exactly do people want? Let's break down the top 3…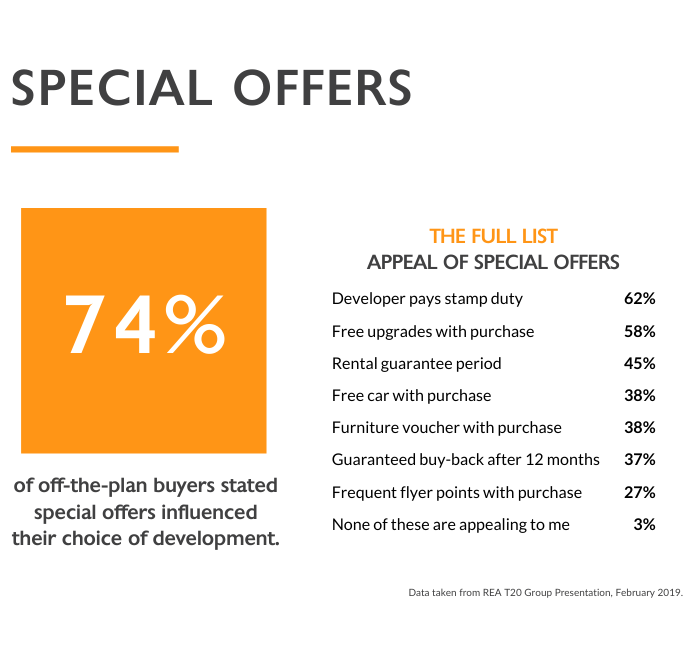 DEVELOPER PAYS STAMP DUTY
This one is a no-brainer. Stamp duty in South Australia can be a killer, especially for First Home Buyers. We are also seeing Downsizers take up stamp duty concessions as they know the true value of the offer, having paid stamp duty on their current or previous home. A stamp duty concession from the developer is also looked upon favourably from a financier's perspective – the purchaser doesn't have to come up with additional upfront purchasing costs, so their buying power is stronger.
For these reasons, it's not surprising that 62% of people surveyed saw value in a developer's stamp duty concession and influenced them to purchase.
FREE UPGRADES WITH PURCHASE
People want to love where they live, and choosing to up-spec their home to suit the latest trends is always a big drawcard. The experience of choosing their colours and exploring all the taps and tiles on offer is probably the most exciting part of the building process. But then comes the additional cost.
Falling in love with a turnkey price, then discovering the associated costs to upgrade the home can push people away from a deal. 
58% of those surveyed were influenced to purchase a property where the developer was offering free upgrades. Whether it's a free solar package or free upgrade to the better finishes, or even just a dollar value for them to choose their own upgrades, can all help to bring people forward.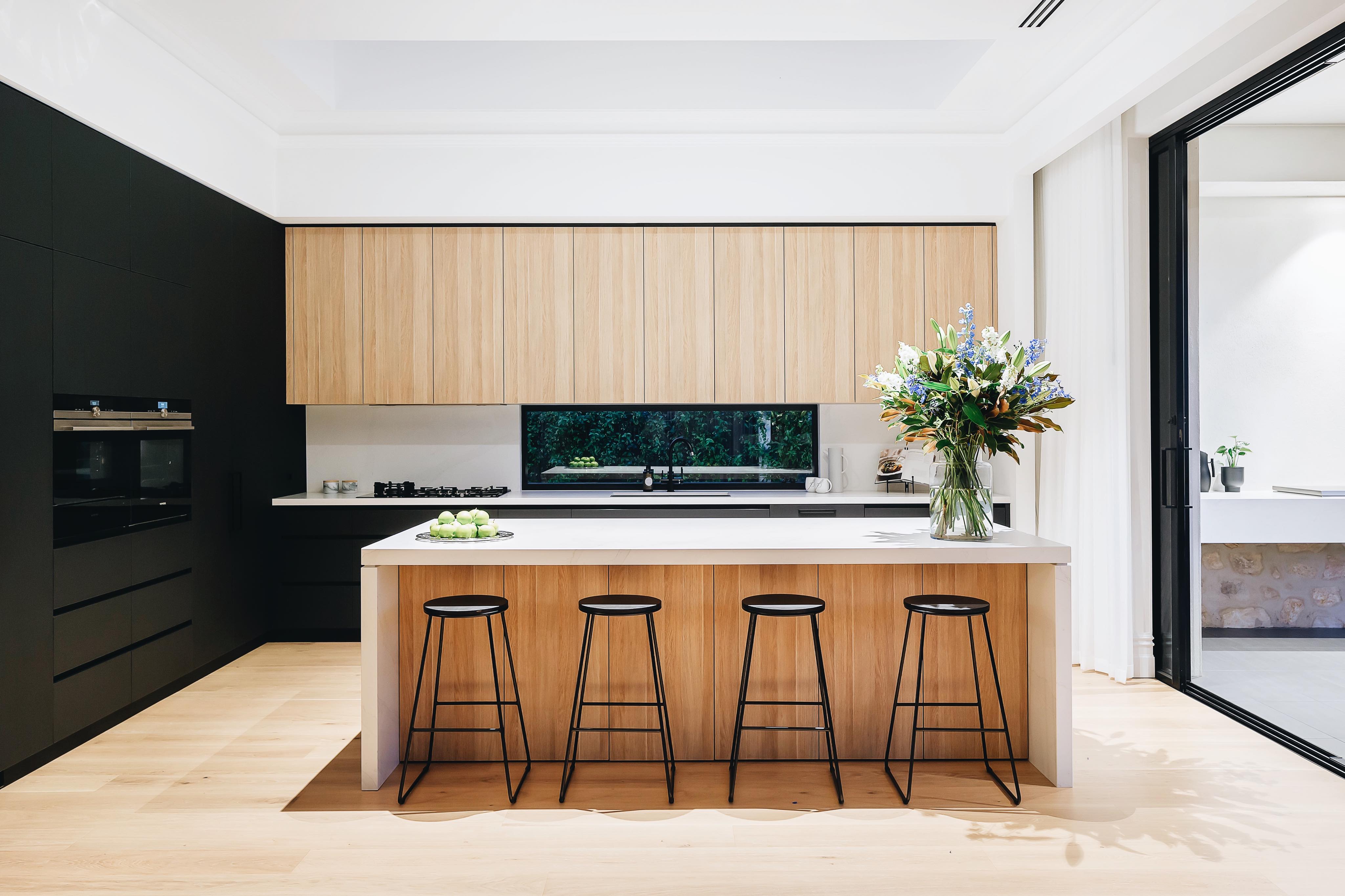 RENTAL GUARANTEE PERIOD
Traditionally catering to the investor market, a rental guarantee period can put peoples' minds at ease when considering a new property. With the pool of investors relatively low in Adelaide in recent times, those who are in the market are seeing strong value with this special offer. This same message can be tailored to build confidence to the owner occupier as well.
Sometimes a lengthy build time can be a concern – circumstances can change, such as relocating for job opportunities. The home they bought to live in is now not suited to their lifestyle. This is where the rental guarantee can act as a safety net for the owner occupier, and encourage them the consider buying.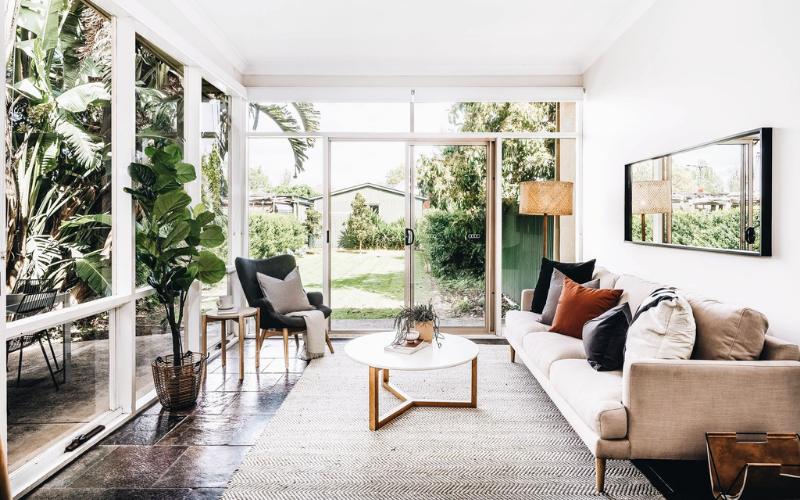 As a developer, you need to be acutely aware of where your buyers are seeing value. If you want to bring your sales rate forward, be prepared to offer incentives. But how do you get the messaging right when offering an incentive? This is where your marketing and sales team come in to play.
In a competitive industry, only the best of the best cut through and reach the buyers. But how do they do this? The answer is digital.
Learn more about our Digital Marketing Advantage.