So you've done your homework, you've weighed up the pros and cons of buying an older home, buying land and building, or buying a house and land package, and settled on the latter. Now what do you do and where do you start?
4 TIPS FOR CHOOSING THE RIGHT HOUSE & LAND PACKAGE 
Well, firstly, you're not alone. According to REA Developer Insights, last year, around 44% of home buyers opted for a house and land package.
TAKING CONTROL
Nathan Casserly, Ouwens Casserly Managing Director, says, "Our experience reflects those stats. What we've found is that home buyers – especially first home buyers – want control of the look and feel of their new home, and control of their budget. And house and land packages fulfill both those desires."
It makes sense for lots of reasons. But given buying a house and land package has become such a popular way to enter the property market, there's an abundance of choice.
So how do you find the right house and land package, that suits you, your lifestyle, and your budget?
VIEW OUR CURRENT PROJECTS >> CLICK HERE
HERE'S OUR TOP 4 TIPS FOR ACHIEVING JUST THAT.
1. LOCK IT IN
No one likes hidden extras. Especially when you're already investing a lot of money – and time – into buying a home. So we recommend going for a fixed price.
Having a fixed cost of your new home gives you a definitive number to work with with your bank/lender and of course, peace of mind about your repayments and lifestyle maintenance.
 "One of the benefits of a house and land package is that a fixed price is just that – it includes everything. You know exactly what you're paying and exactly what you're getting."
– NATHAN CASSERLY
2. CHECK YOUR INCLUSIONS
Arguably the biggest benefit of opting for a house and land package is building a home to your style and taste – it's all about the personalisation.
But be sure to check what's included for the advertised price and what you can – and importantly, cannot – customise without having to pay extra. Most standard inclusions are, as you'd expect, quite basic, and you'll likely have to pay more for high-end finishes, such as stone benchtops, appliances, splashbacks, etc. And while you may have the flexibility to do this, it's important to know that the price advertised includes a set of selections – not all options.
3. TAKE A LONG-TERM VIEW
Buying property is a long game, and while it's easy to get caught up in the excitement of it all – especially for first home buyers – it's important to think long-term. Situations change. Consider if your circumstances change and you might need extra space – for children, a home office, a live-in parent or relative.
Choosing a flexible design is always a good idea if it's available. Think multipurpose rooms that can be transformed into an office or studio or features such as built-in wardrobes or an extra powder room for guests.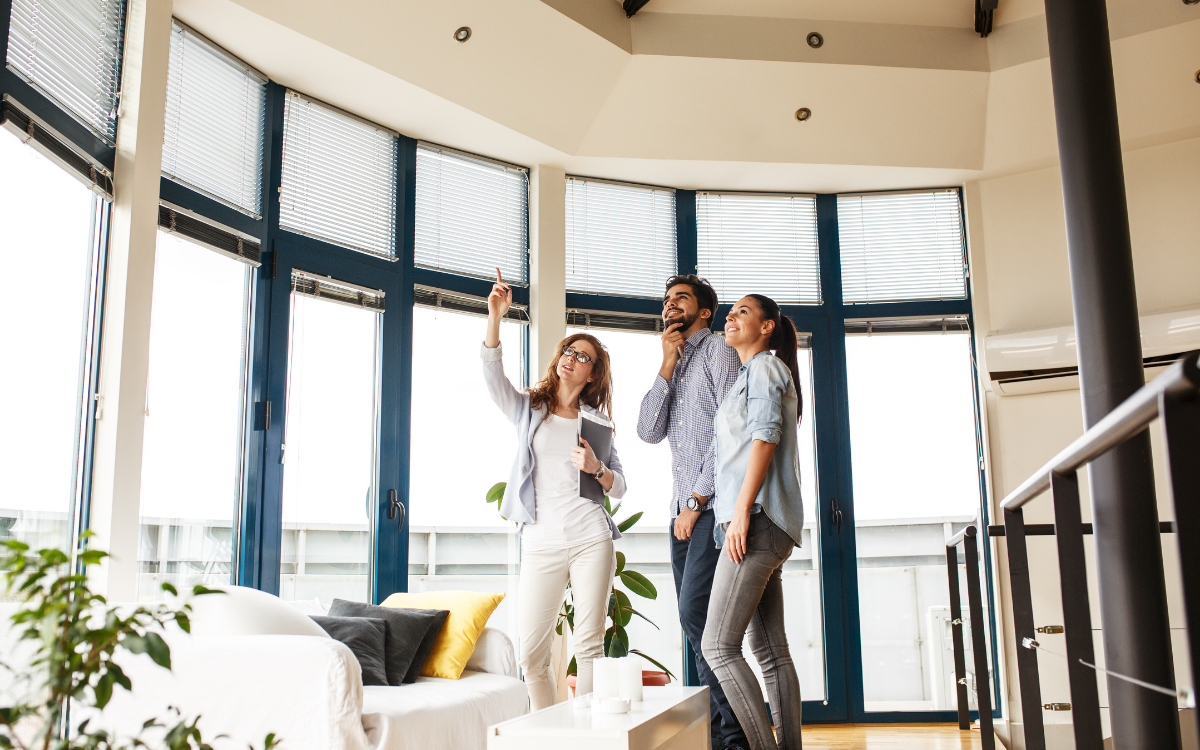 4. ADD VALUE
While it's hard to think about resale when you're excitedly buying your first home, it's an important consideration. Some things to consider when choosing your house and land package are ways to add value for reselling.
Location, location, location. It's not just a colloquialism – or a myth. It's industry-speak for a reason. We all want convenience – even moreso as our lives seem busier than ever. Look for land developments with excellent access to public transport and/or main roads, schools, retail precincts, parks and outdoor areas.
These, along with the selection quality might seem like subtle choices, but can make a huge difference when it comes to adding value for resale.
Ready to buy your new home? To discuss your land and package options get in touch with us today!